People are always going to be sceptical of tech giants.
They have so much money, so much expertise, and so much power there's just no avoiding the rather chilling notions that they're spying on us, videoing our every move and logging all our chat history.
While this may all sound rather Black Mirror, it turns out Apple have legit been spying on us and spying on us in a rather perverted way.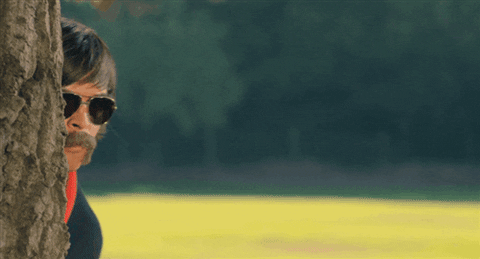 We all love a good nude. Whether you're sending them to your latest boo, your long-time squeeze, or just your mates in order to gain some vital appreciation that yes you are looking f*cking hot at the moment, you probably have a hefty collection chilling on your iPhone.
Although you may have successfully avoided these risqué photos being uploaded to iCloud (we may not be Jennifer Lawrence but who knows what depraved individual could be trying to hack into there), it turns out there's another way to get caught out.
Twitter users have discovered a feature on iPhones that actually saves all your cheeky nudes and saucy pics to a specific folder titled 'Brassiere'.
It is somewhat ironic that this folder – which is presumably using some pretty high tech expertise – has been named after an old fashioned term for 'bra'. Perhaps even more ironically, the majority of the pics that appear in the folder will no doubt be very much sans-bra.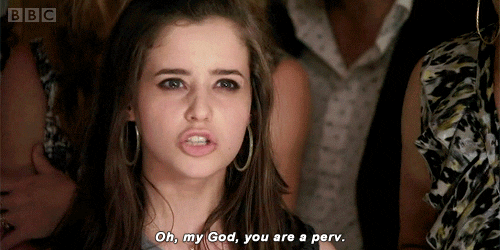 One user wrote on Twitter: "ATTENTION ALL GIRLS ALL GIRLS!!! Go to your photos and type in the 'Brassiere' why are apple saving these and made it a folder!!?!!?"
Another user replied: "I dead ass thought this shit was a joke until I literally did it… I'm creeped out but not surprised."
Turns out the folks at Apple may be some of the most intelligent people walking the planet but they happen to be nothing more than common perverts.
TechCrunch have claimed that Apple have been automatically categorising our pictures for over a year following a June 2016 iOS update. So essentially, all your naughty photos from the past year will have been logged into categories on your phone. I suppose it makes it easier when you're pushed for time and trying to find the perfect snap to send.
TechCrunch wrote:
"The computer vision tech used by Apple runs natively on your iPhone or iPad, meaning that it doesn't require you to upload all the images to the cloud. In can recognize faces in your photos and group by person, but it also has advanced object recognition, making it possible to find images of any number of different things from your distant past."
Not only can you easily whittle down your nudes, but you can also search for other categories such as food, music, sheds, rolling pins, vegetables, and trees.
https://giphy.com/embed/oKQHP89vJTUnm
Appreciating just how fine we are has become a whole lot easier.
What do you think? Let us know in the comments.
Images via Twitter / iStock  / GIPHY