This year's D23 has been an entirely news worthy event: the first trailer for Avengers: Infinity War was shown, a behind-the-scenes look at Star Wars: The Last Jedi, and the cast for Aladdin being announced all being notable moments from the weekend.
In among the incredibly tight schedule, there was time for the new The Incredibles 2 teaser, something that was only shown to event goers (like the exclusive look at Jon Favreau's live-action adaptation of The Lion King),
Luckily, descriptions of the teaser have made their way online, along with some other minor details. Written and directed by Brad Bird — who also helmed The Indredibles, The Iron Giant, and Ratatouille — the sequel takes place directly after the original and will focus on Elastigirl while Mr. Incredible looks after the family's youngest member, Jack-Jack.
As revealed at the original's conclusion, Jack-Jack has numerous powers no-one else is aware of, something that will be a long-running joke throughout number two.
According to io9, the newly shown clip begins with Mr. Incredible sleeping while Jack-Jack watches an old black and white crime movie on TV. Beyond the screen, outside, a raccoon — with a strong resemblance to the TV robber — can be seen.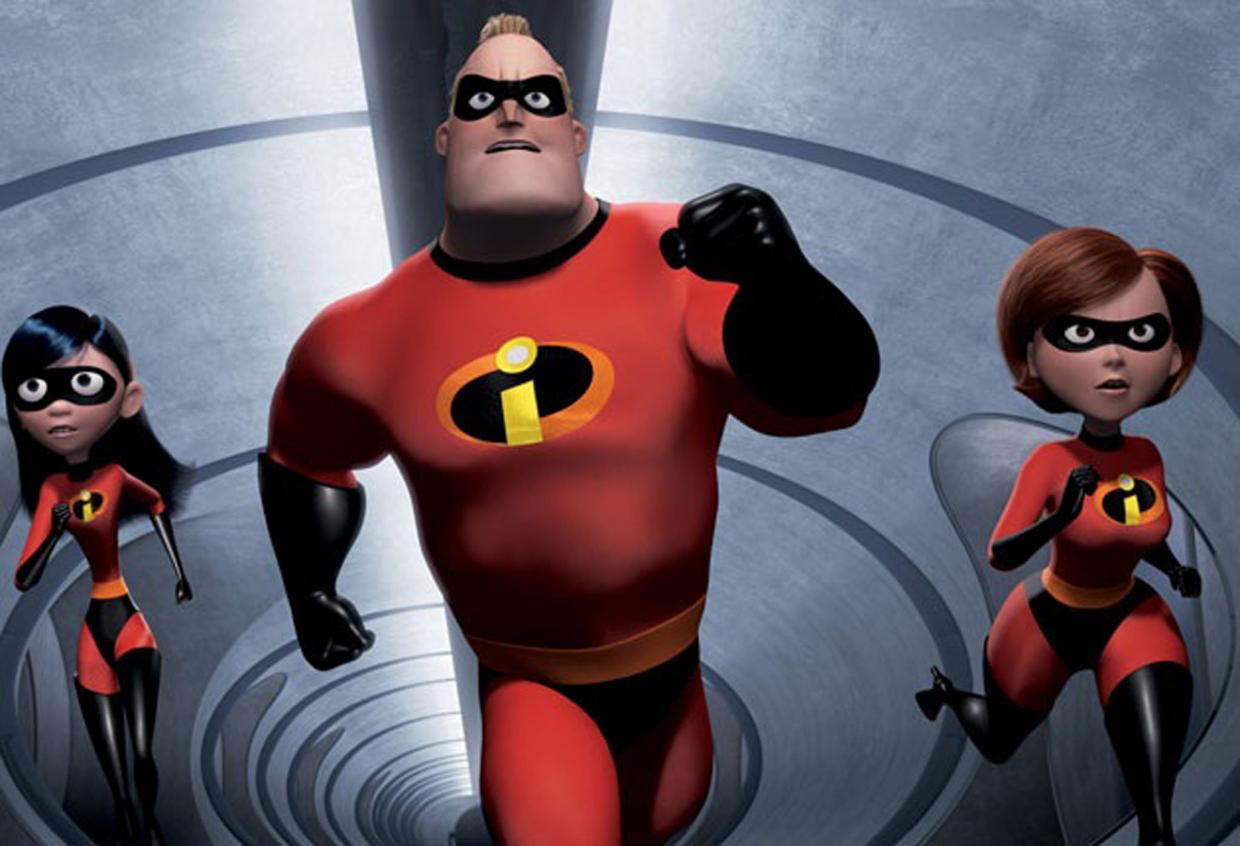 Jack-Jack becomes transfixed, quickly teleporting outside and grabbing a piece of chicken from the rodent. A fight soon ensues between the two, the child using various powers against the raccoon, including turning into a human flame and laser eyes. At one stage, the animal pounces on Jack-Jack, who turns into slime as to not be hurt.
While this is happening, Mr. Incredible begins to wake up, running outside to grab Jack-Jack. However, while in his father's arms, Jack-Jack becomes five Jack-Jacks, each clone then charging after the raccoon. After the animal runs, the father proudly says: "You've got powers!"
The Incredibles 2 is currently scheduled for 15 June 2018 release, with nearly all the original cast returning.