When it rains, it pours. We've gotten a Blade Runner 2049 trailer,  some more details on the making of this movie and brand new images.
First up is an interview with director Denis Villeneuve (Arrival) from Screen Daily. In it, the director says that the producers of Blade Runner 2049 like to "remind me that it will be one of the most expensive R-rated independent feature films ever made," confirming that this will have the same rating as the first Blade Runner.
Villeneuve added that they went for as many practical, rather than CG, effects as they could. "When I watch a movie that's mostly CGI, I'm disengaged," he said.
But the big revelation was Villeneuve saying "I'm doomed, I love scifi. I have two more ideas now that I would love to do. [And] Blade Runner could go on… we'll see how this one goes." Sounds like not only could there be more Blade Runners, but that Villeneuve would happily keep doing them.
Second in today's rush of Blade Runner news: a batch of images—stills from the movie and photos from the set—published by Entertainment Weekly. Almost all of them involve Ryan Gosling in his cool coat. A few of them show off the movie's return to the (strangely, not contradictory) neon gloom of the first Blade Runner's version of Los Angeles: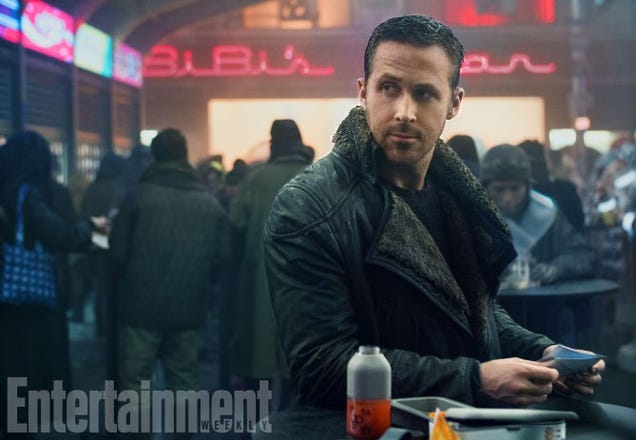 One shows Gosling's Officer K with Ana de Armas' Joi. Could this be one of the film's replicants? The name sounds like one they'd be given.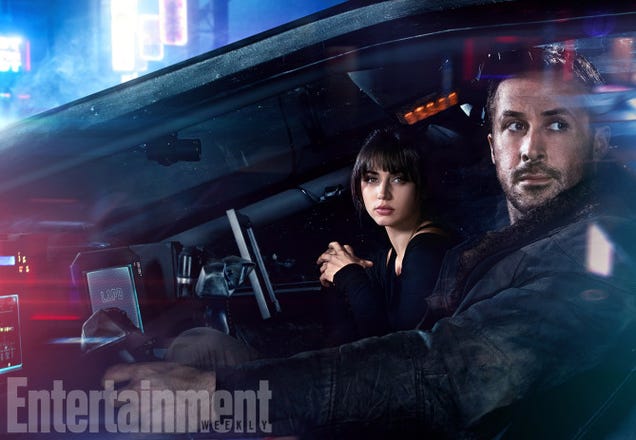 The most intriguing image, I think, is this one, where Officer K walks through a city covered in some kind of snowy sludge—making me think this isn't in Los Angeles anymore.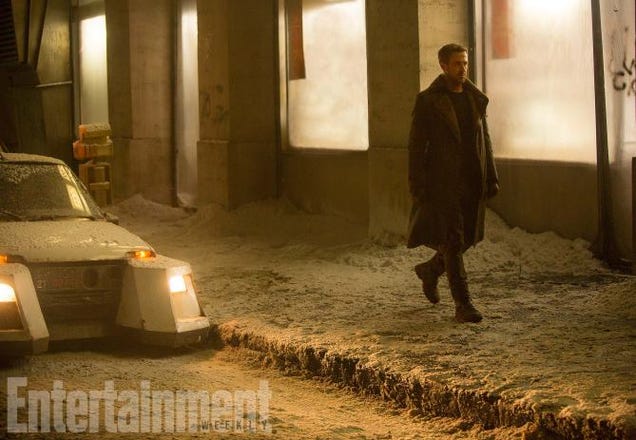 Also, behold Harrison Ford, a man whose T-shirt and face scream "I do not want to be here." Whether that's in character or not is for you to decide for yourself.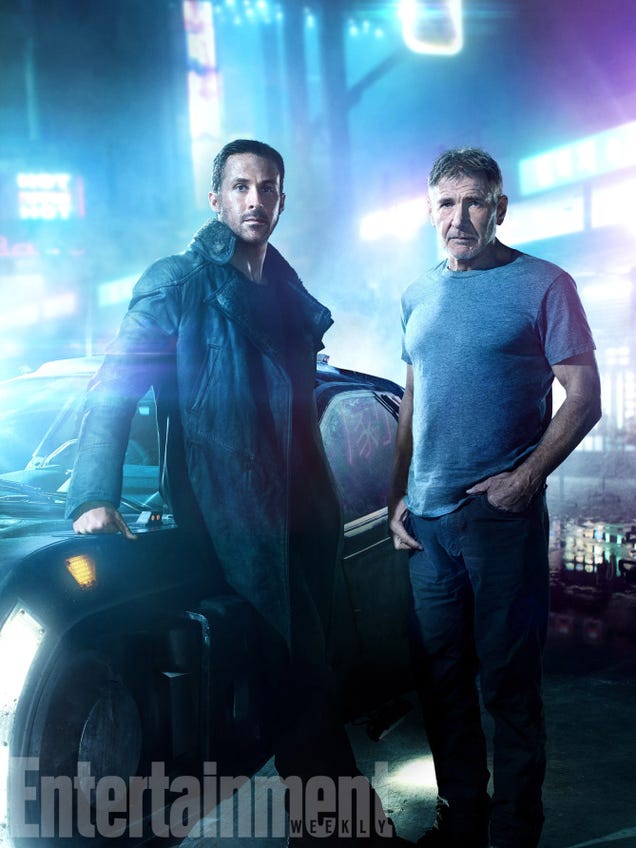 There are more pictures in Entertainment Weekly's gallery.