With Game of Thrones now in hiatus for another 10 month, we need something to fill that void on a Monday night. Over the coming weeks will are going to try and help you out, we've already told you about Person of Interest but if you think 103 episodes is too much to handle, why not try out Outcast
1. Its just started!
The fifth episode came out this week, and it airs on Soho on Monday nights in New Zealand, just like Game of Thrones used to.
2. Its on Cinemax
They brought us The Knick and the amazing, if under watched Banshee. Proof they are not afraid of gratuitous violence, horror or sexually explicit scenes.
3. The premise.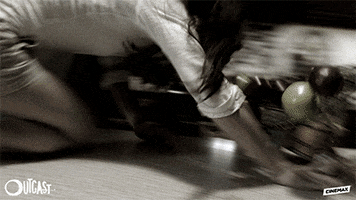 The show is set in a small town is plagued with a growing number of demonic possessions. The town outcast Kyle Barnes was shunned as a child after claiming to battle these forces may now be the only one who can stop them. Its dark. Like really dark. Here's what we get in the first two minutes:
An 8 year-old boy, Joshua, watches as a cockroach skitters up his bedroom wall. Seemingly in a trance, he SLAMS his head into the bug out of nowhere, smearing the roach into two pieces and then, for good measure, eating those pieces (with the bug still wiggling its last bit of life). Joshua, we'll soon learn, is possessed by a demon.
4. It has a stellar cast
You will recognise many of the cast, the lead, Patrick Fugit stars as Kyle Barnes, famously played Cameron Crowe's version of himself in his film, Almost Famous. Supporting him is Wrenn Schmidt  (Person of Interest) as Megan, David Denman (The Office US) as Mark, Reg E. Cathey as Chief Giles (Freddy in House of Cards) and Brent Spiner who plays the mysterious Sidney was none other than Data in Star Trek.
5. It was created by Robert Kirkman
Yes, that Robert Kirkman who brought us The Walking Dead and Fear the Walking Dead. The  series based on his comics of the same name.
6. Its already been renewed
Before the show even aired it was renewed for a second season, so you are safe in the knowledge that you can watch away without the sudden disappearance of the show, leaving questions unanswered. We are looking at you Firefly. And Freaks and Geeks. Even Flash forward and The Event.
Now go watch us and let us know what you think!