The Broken Lizard team have released a poster for the eagerly awaited follow up to Super Troopers. They are going to be in Cannes to sell the film's international rights.
Kevin Heffernan, Erik Stolhanske, Paul Soter and Steve Lemme of the comedy troupe Broken Lizard will reprise their roles as the syrup-chugging state troopers who love shenanigans. Brian Cox will return as Captain O'Hagan.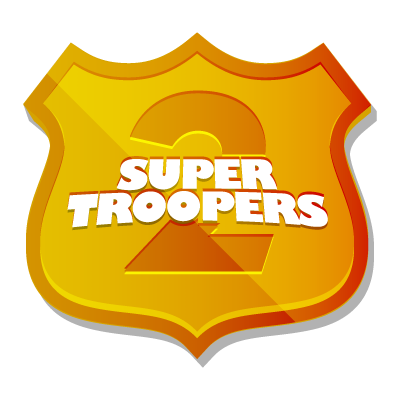 We haven't really heard any news about Super Troopers for nearly a year after they raised an astounding $4,576,825 in crowdfunded money on Indiegogo.
"We couldn't be more excited to finally make this sequel," said Chandrasekhar. "We plan to deliver big laughs and bigger mustaches."